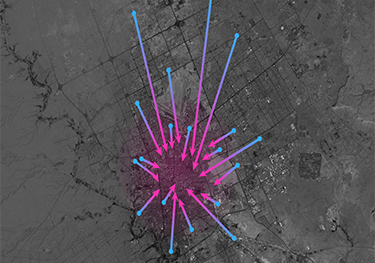 By leveraging social-related data such as mobility patterns and merging them with existing population data, we can better understand the dynamics of human interaction within cities and larger regions. This type of social data analysis is fundamental to the best decision making for planning and infrastructure investments and can help assure the viability and longevity of new developments to the benefit of the communities they serve.
For example, researchers analyzed mobility data from Twitter to observe patterns of traffic and movement in the city of Riyadh in order to support planning decisions for a proposed metro system there. Some tools from that project can be seen here.
Another example of how we use tools and methods developed in this project is to gauge the effect that newly established commercial zones within cities can have on the population at large, and in the surrounding areas. When combined with labor-related data, planners and stakeholders can use inferences from the social data analysis to support more sustainable development choices that help optimize the location, size and longevity of future centers and innovation hubs.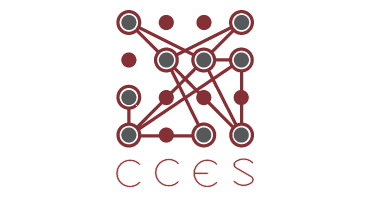 Systems Innovation

Info & Decision

Data Science

Transportation

Social Networks

Urban Systems
Visit the CCES site to learn more.